Physical Injuries, Falling, and the Elderly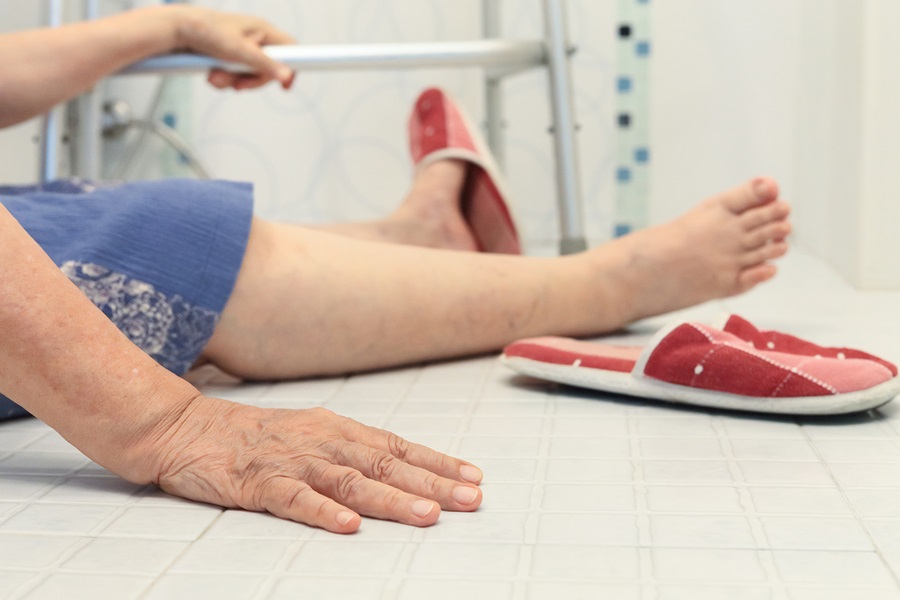 Every year, millions of seniors aged 65 and older experience falls, including those receiving elder care at home, which can not only have a great impact on their quality of life, but lead to serious injuries as well. Research has shown that when a person has fallen once, their chances of falling again are doubled, however less than half of people who have fallen report their fall to their doctor.
Did you know that fall-related injuries are the main cause of hospitalization in elderly patients, and that one out of every five falls causes a serious injury like a broken bone or head trauma?
Every year, at least 300,000 seniors are hospitalized for hip fractures alone.
As the general population ages, fall-related injuries have increased over the last decade, and elderly people are more likely to experience falls due to issues with vision, postural stability, decreased balance and mobility, osteoarthritis of the joints, and even neurological disorders like Parkinson's disease.
Hip fractures, broken bones, concussions, and spinal issues are among the list of injuries that can be attributed to elderly people falling. Severe head injuries are also seen more commonly in the elderly than in younger people, and the risk for breaking a bone increases you age. Almost all hip and spine fractures occur in individuals that are over the age of 70.
During mid-life, the gradual loss of bone begins to occur, which is a natural part of the aging process. When the bone loss becomes severe, it is called Osteoporosis, which leads to brittle and weaker bones that are more likely to break or fracture.
Certain medications can also impair sensation and coordination which also puts seniors, such as those receiving elder care, at higher risk for falls and subsequent injuries as well.
Often, people who fall, even when their falls do not cause injuries, develop a fear of falling which may then lead to a decrease in their normal physical activity. When a person becomes less active, it can cause them to become weaker, which in turn actually increases their chances of falling.
The majority of falling cases happen at home, and hazards such as uneven surfaces, slippery floors, and bad lighting can contribute. Elimination of these home hazards can decrease the risk of your senior in elder care from suffering injuries sustained from falling.
By hiring a home health agency to provide compassionate care and companionship to your senior parent or loved one, you can feel good about knowing that they have a caregiver with them, helping them with their daily needs and assisting them as needed. They are trained in elder care and can help your senior move about their home as safely and as comfortably as possible to help prevent injuries from falling in their home.
If you or an aging loved-one is considering Elder Care in Palos Verdes, CA please contact the caring staff at American Geriatric Care Management, LLC today at (310) 648-0614.
source:
https://www.ncbi.nlm.nih.gov/pmc/articles/PMC4994555/
https://www.cdc.gov/homeandrecreationalsafety/falls/adultfalls.html
https://thejns.org/focus/view/journals/neurosurg-focus/25/5/article-pE16.xml
https://wa.kaiserpermanente.org/healthAndWellness/index.jhtml?item=%2Fcommon%2FhealthAndWellness%2Fadult%2FwomensHealth%2Fosteoporosis.html
Latest posts by Ellen Samson
(see all)