Reliable Care Management
On top of the customized service of American Geriatric, we also provide assistance with scheduling and accompany you to your physician.  Our care managers coordinate with the senior's medical team to give a better insight of the senior's health, plan diet and medication management and understand the specialized plan of Care if the senior is seeing multiple doctors.  American Geriatric's extensive network provides with list of resource referrals to help make informed decisions the senior's health. We also have staff to help assist in processing Long Term Care insurance claims.
Let's Get Started!
Get Immediate Help with Information, Costs & Payment Options.
Hospice & Respite Care
Need Content
Home from the Hospital
American Geriatric can help provide care in hours of need. We understand the challenges associated with caring for a family member who has just been discharged from the hospital. We can help with a variety of services that will allow you to spend more quality time with your loved one rather than handling the additional workload. Call us today and see how we can help you.
Let's Get Started!
Get Immediate Help with Information, Costs & Payment Options.
Care Fit for Royalty
Daily plan of care is anchored on this phrase: "Everyday is royalty, celebrity, Hollywood". American Geriatric caregivers see an imaginary red carpet that the seniors walked on everyday. We always believe that, If they look good, they feel good. Every day we go the extra mile for them to feel good.
At American Geriatric, we employ only experienced and highly trained senior care providers, who regard our clients  as celebrities or royalties thus, give them the ultimate fashion of support and care. Our team of senior care managers and senior care assistants offer the impression of a luxurious and comfortable life in daily living at their sunset phase.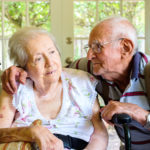 Companionship Care
We understand that the elderly feels most vulnerable when they are alone. To the world you might be one person but to American Geriatric, you are the world!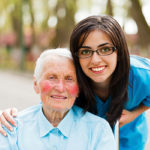 Scheduling & Reminders
No need to strain your memory to remember all the details. Our staff will be on top of everything that you need including your medication, appointments, and other events.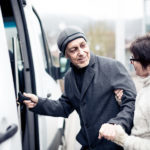 Transport & Escort
It is hard to go places if you cannot drive anymore. We can accompany you to your doctors' visits, social activities, movies, church, grocery shopping, pharmacy trips, and even salon appointments.