Tips to Help Your Parents Stay Socially Engaged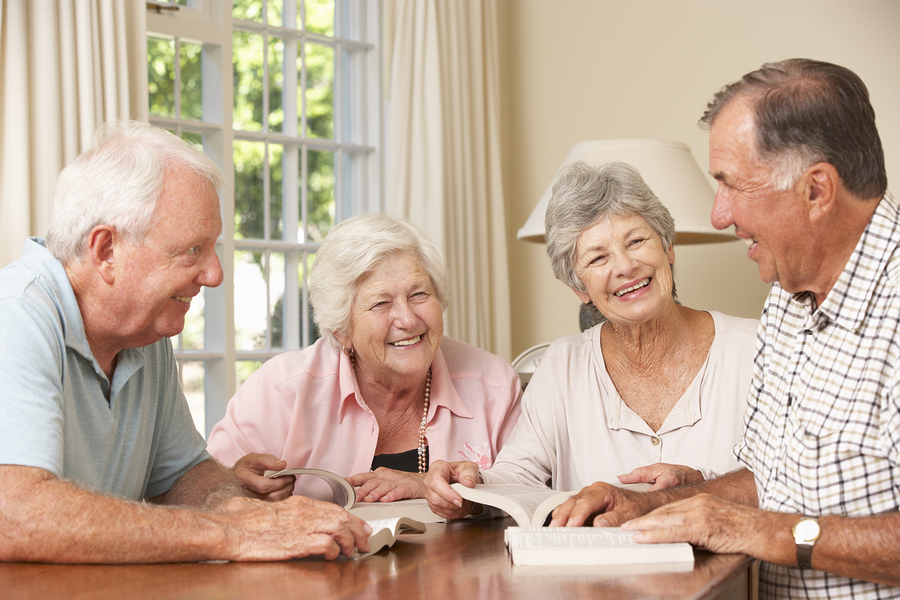 Are your parents starting to isolate themselves? Maybe they have had some of their friends pass away. This can be sad and troubling for them. They may start shying away from social activities. However, there are some tips that you can do to help your parents stay socially engaged.
Joining a Club
One of the things you can convince your parents to do is to join a club. There are many different types of clubs they can join. If they love to read, have them join in on a book club. If your father loves to woodwork, have him join that type of club. For pretty much every hobby, your parents should be able to find a club to go along with it. By joining a club, they can stay socially engaged.
Playing Games with Others
Maybe you can convince your parents to host a game night at their house. They can play chess, board games, mind games, or anything other games that stimulate the mind. By playing games with others they are still able to stay socially active, while keeping their mind sharp, too.
Volunteering or Working Part-Time
Two other ways your parents can stay socially engaged is by volunteering somewhere or working part-time. Volunteering can help them to give back and feel better about themselves. Working part-time can give them something to do with their free time. When it comes to elderly care, keeping busy sometimes is one of the best things that can be done to avoid isolation.
Visiting Family and Friends More Often
Another way to keep your parents socially engaged is by having them visit family and friends often. If they can't drive, you could offer to take them around to see people at least once a week. If they can drive, put these visits on their calendar, so they are more apt to do it.
Hiring Home Care Providers
If your parents really just want to stay home, hiring home care providers can help them to stay socially engaged. The home care provider can come to your parents home and give them the company and support they need. Home care providers are experienced in helping the elderly to stay socially active. They may even drive your parents to places when needed to see family and friends too.
If you are in charge of elderly care, whether you are a family caregiver or someone else taking care of the elderly, these are some of the best tips to keep them socially engaged. Many elderly people will start to isolate themselves. This may occur after friends, family, or their spouse has passed away. You can encourage these tips to help them stay socially active and engaged. This can also help to prevent depression and isolation.
If you or an aging loved-one is considering Elderly Care in Long beach, CA please contact the caring staff at American Geriatric Care Management, LLC today at (310) 648-0614.
Sources
https://www.gov.mb.ca/seniors/publications/docs/senior_centre_report.pdf
https://www.nia.nih.gov/health/participating-activities-you-enjoy
American Geriatric was founded from personal experience of Ellen. Originating from a culture-rich country and strong family ties, Ellen felt the need of sharing the responsibility of taking care of the elders of the family. Growing up with the grandpas' and grandmas' love and care, spoiled with kisses and gifts and advice gave her the passion for returning the care.

In June 2011, American Geriatric was incorporated.It started out with a few staff. With the increasing number of clients signing up for in-home care, it expanded its network and multiplied the number of care providers to accommodate the need. In January 2012, health coordination and family dynamics support services were offered to cater to a more complex care needs of the elderly.

American Geriatric is now a full-fledged licensed Home Care Organization regulated by Home Care Services Bureau of California Department of Social Services, in full compliance with AB1217, The Home Care Services Consumer Protection Act.
Latest posts by Ellen Samson (see all)